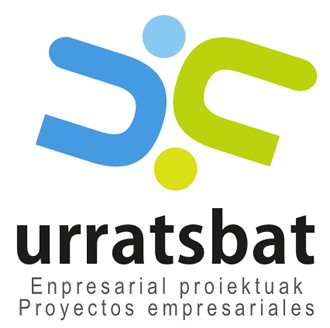 Urratsbat
Urratsbat is a program promoted by the Deputy Ministry of Vocational Training from the Department of Education, language policy and Culture of the Basque Government. This program is coordinated by TKNIKA to help vocational training students in the creation of their own company.
What does Urratsbat do?
Creating a company is not an easy task. That is why Urratsbat wants to convert schools into incubators centers. If the business projects require it, the participants of the program will be able to use other facilities such as school workshops to design the prototypes of the product at study stage.
Besides, there is a person in every school designated as a mentor who carries out awareness-raising activities such as speeches to present the self-employment as a real way of getting access to the labor market and as guidance and support of entrepreneurial projects or supporting the developer throughout the process of creating of their own company.
To whom is it addressed?
Urratsbat is addressed to the students of second course of Vocational Training Schools, to former students and to any person related to the school through non-formal training system or distance training.
Services offered
The Urratsbat program offers:
A responsible person in the school at the disposal of the developer during the whole process.
An office of the entrepreneur in the school in order to develop the necessary work during the creation of companies.
Possibility of using the facilities of the school during the launching stage.
Integral advisory service that can make easier for the entrepreneur to convert his or her business idea into an entrepreneurial reality.